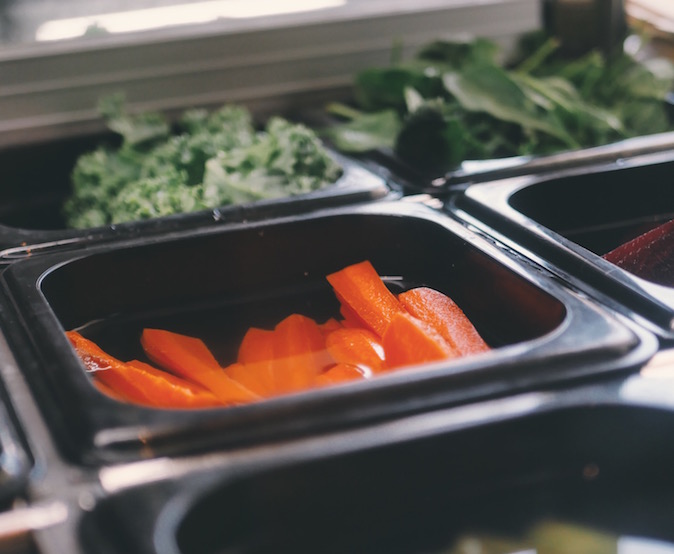 Red, Green or make up your own
Using only fresh fruit and vegetables, our "made to order" blended juice is full of vitamins, minerals and fiber.
We are also happy to "make your own" recipe for you.
Pear, kale, cucumber, mint, and coconut water

Beetroot, carrot, orange, apple, ginger, and coconut water

Choose up to five ingredients from our daily display, blended with coconut water or our filtered water.

Add pea protein powder 2 2
Add whey protein powder 2 2
Upgrade from coconut water to cold pressed orange or almond milk - add 2 3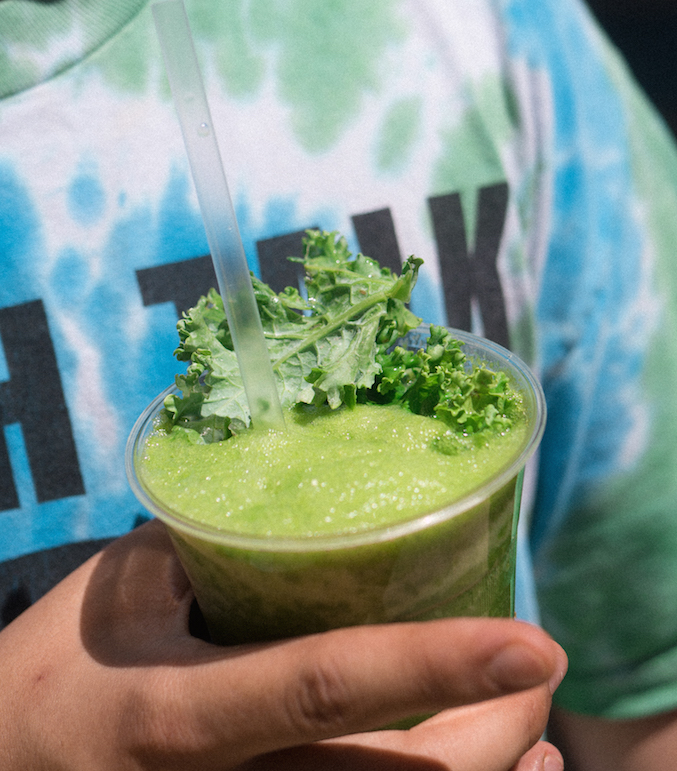 Our natural smoothies are made with fresh or frozen fruits. We do not use any added "starters" or "thickeners", just ice made with our own filtered water.
Dairy or Non- Dairy - we can do both! If you see a recipe you fancy but prefer a an alternative, just ask and we will be happy to make it for you.
While we have some established firm favourites, like the healthy and tangy Citrus-Green, we are always open to suggestions. One young lady asked for mango and berries. So we put it on the menu and now that one has become a popular customer choice too!
Our current menu is on display in the shop, but here are a few recipes that are here for the summer.

with frozen mango, lemon juice, banana, Greek yoghurt, fresh milk and honey

with frozen mango and berries, banana, Greek yoghurt, fresh milk and honey

Raspberry + Banana + Date 9.90
with Greek yoghurt and fresh milk

Dairy-Free Smoothie

with pineapple, spinach, kale, banana, lemon juice, honey and almond milk

unsweetened acai, with mixed berries, banana, cacao, honey and almond milk

Banana + Oats + Cacao 9.90
with raw organic oats, dates, and almond milk

If you have a favourite smoothie recipe, we would be happy to make it for you.